Pécs Business School ALUMNI
The mission of our Alumni organisation is to maintain the communities formed during the university years also after graduation, and assist their members not only in keeping in touch but also in shaping the future. Not last, our goal is to create a supportive atmosphere that does not only help old graduates but also current students on their path to a successful career.
Contact us and join us!
Interviews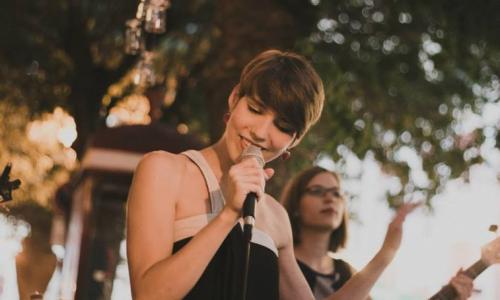 Singer of Rokokó Rosé
Music has always been part of my life
Anna Varga-Csajkás graduated at the economic analyst master programme, now she is a doctoral student of the regional policy and economic doctoral school, and not last she is the singer of a girl band of Pécs known and liked by many: Rokokó Rosé. We had a chat with her in the spring sunshine in the court of the Pécsiközgáz.